The plight of those devastated by Cyclone Nargis seems worse that ever.  The AP released some stunning facts about the current situation in a recent article:
A survey of families in 291 villages showed that 55 percent have less than one day of food left and no stocks to fall back on. Some 924,000 people will need food assistance until the November rice harvest, while around 300,000 will need relief until April 2009.
The fishing industry, the delta's second-most-important source of income and food, remains devastated. More than 40 percent of fishing boats and 70 percent of fishing gear were destroyed and very little has been replaced.
More than 360,000 children will not be able to go to elementary school in coming months because at least 2,000 schools were so badly damaged they cannot reopen anytime soon.
Another quote from the same article:
We lost everything — our house, our rice, our clothes. We were given just a little rice by a private aid group from Yangon. I don't know where the government or foreign organizations are helping people, but not here

-Khin Maung Kyi, a 60-year-old farmer who lost six children to the killer storm (via AP)
In addition, the Daily Times reports that the UN is pleading for another $51 million to help restore the destroyed rice paddies.
Lastly, ABC News has released a stunning slideshow of the aftermath of the cyclone. Here are a few samples: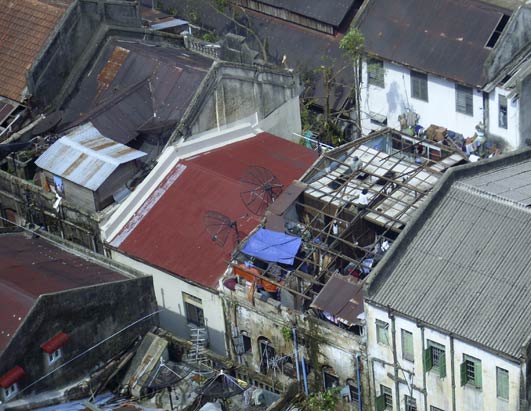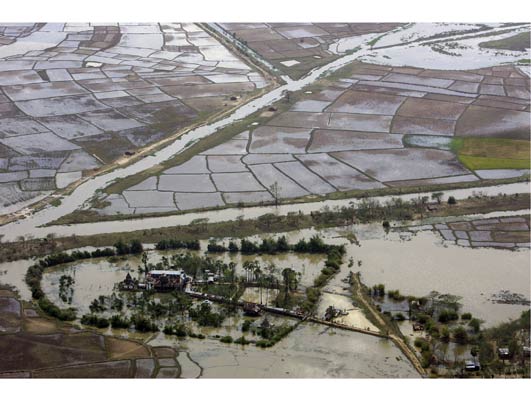 As the presidential politics and the Olympics dominate the headlines, there continues to be a critical need for aid in Myanmar. The lack of media coverage means organizations like MSF (Doctor's Without Borders) who are making great progress in Myanmar have a much harder time raising money they need to continue operations. We've made great progress so far with nearly $1500 raised, help me make it $2000 with a donation today.